Welcome to the website of AfricAlive!
AfricAlive has been an expedition of over 25.000 kilometre from Delft to Cape Town to report about sustainable technology from a students point of view.
You can read all about our stories on our news page (google translated from dutch)
During the five month expedition we, a team of six students, have visited ten projects throughout Africa. Here we found what sustainable development is all about, what the importance of it is and what we could learn from it ourselves. All our findings have been captured on photo and video and has been presented to a large Dutch audience, primarily by this website, so take a look around!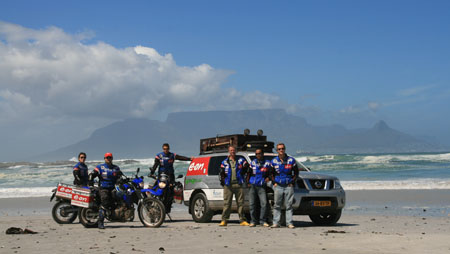 Sustainable technology is an indispensable asset for the future, for which AfricAlive and all its supporting partners fight for.